Share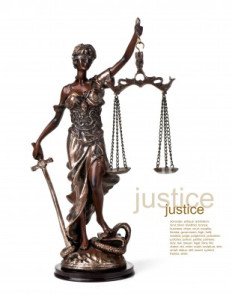 Arbitration is increasingly sport's forum of choice for determining disputes. But the widespread adoption of this private and confidential process brings problems of its own. For example, how can parties ensure consistency of decision-making if they are unable to access decisions that have gone before? And what is to be done if different parties have the same dispute with a governing body, but there is no consent that the disputes be heard together?
The problems of consolidating (or not) related arbitral proceedings have been the cause of procedural difficulties on more than one occasion. During the pre-season period in 2007, the FA docked 15 points from Leeds United for its failure to comply with its Insolvency Policy in approving a Company Voluntary Agreement as a means for exiting administration. Rotherham United, which had also entered into administration at that time, sought to be joined to the arbitration between Leeds United and the FA pursuant to Rule K as Rotherham feared that a similar deduction. However, Rotherham's application was refused. Construing Rule K literally, the Tribunal determined that there was simply no dispute between Rotherham and the FA which gave the club standing to be part of those proceedings.
Similarly, as part of the fall-out from West Ham's breach of the rules by its registration of Carlos Tevez in 2007, Fulham sought to consolidate its claim against the FA Premier League ("FAPL") with that which Sheffield United was pursuing against the FAPL. Fulham's application was refused. However, as a practical solution, Leading Counsel (Michael Beloff QC) for Fulham was allowed to make submissions at the hearing of Sheffield United's claim, albeit he was not allowed to question witnesses.
Under the FAPL rules a particular issue arises in relation to any dispute arising out of an employment relationship between a manager and a Club: The Managers' Arbitration Tribunal is governed by Section Y of the FAPL rules and deals with disputes arising out of managers' contracts only insofar as they involve the manager and the Club.
However, disputes between Clubs are dealt with by Section X of the rules. This means that if manager of Club A resigns in breach of contract and begins to work for Club B, Club A will have to institute separate arbitrations – one under Section Y against the manager and one under Section X against Club B (for example, for inducing a breach of contract) – which arbitrations cannot be consolidated unless all the parties consent. This is not ideal, although one way round a refusal of consent is to seek to appoint the same panel in both arbitrations and to attempt, once a Chairman is appointed, to have the arbitrations heard concurrently or immediately one after the other.
Sheffield United's claim against the FAPL concerning Tevez (paragraph 6 above) went to a full hearing in July 2007. A preliminary issue that arose was whether Sheffield United had sufficient standing under the rules to initiate a claim against the FAPL over its findings regarding another club (West Ham). Sheffield United prevailed. The tribunal held that, whilst the ordinary rule was that a third party club would have no standing to complain about a disciplinary decision on another club, the circumstances of the case were exceptional since Sheffield United was "directly and vitally affect[ed]" by the West Ham decision.
A further dispute arose out of the Sheffield United litigation, again brought by Fulham. Fulham, like Sheffield United, brought a claim directly against West Ham (as opposed to Sheffield United's challenge to the FAPL, above) on the basis that West Ham's signing of Tevez in breach of the rules had led to Fulham's relegation. A procedural wrangle ensued, namely whether the Award and Reasons of the tribunal in Sheffield United v West Ham ("the Award") was admissible as evidence of the truth of the facts found by that tribunal (Sheffield United having won its case on liability).
It was suggested that the tribunal ought to be instinctively reluctant to re-tread ground covered by a previous tribunal such that the Award should be admitted. The Tribunal had some sympathy for this position, and expressly found that it had the power to admit the Award. However, it did not do so as it was unconvinced that considerations of justice or convenience favoured the Award's admission.
Procedural limitations (such as those on consolidation or joinder) would be best alleviated by express provisions in the relevant rules. The arbitration rules established by the London Metal Exchange ("LME"), for example, expressly allow for a panel to raise the issue of consolidating claims (and, if suitable, direct such consolidation) if a common question of law or fact arises in two or more arbitrations, or the arbitrations arise out of the same transaction(s) or for some other relevant reason. By the same token, the panel has the power to take the opposite measure, ie. to order that an arbitration between two or more parties be divided and proceed separately where it considers it "expedient for the future conduct of all such proceedings".