Share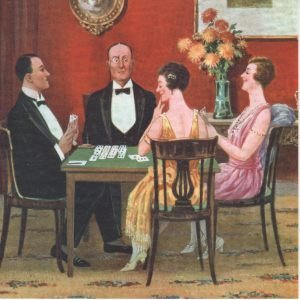 What is a "sport"? Where the law uses the word "sport", what activities are included? The legal status of the card game bridge has recently arisen in several separate legal contexts. The Administrative Court is to consider the question later this month (which may perhaps provide the bridge world with a distraction from the ferment of its current "cheating" scandal), while the Upper Tribunal recently referred a similar question to the Court of Justice of the European Union.
S.2(2)(g) of the Charites Act 2006 includes the "advancement of amateur sport" in the list of descriptions of purposes that are capable of being charitable if advanced for the public benefit. That Act contains a specific (and broad) definition of "sport": "sports or games which promote health by involving physical or mental skill or exertion". Perhaps unsurprisingly in the light of that definition, the Charity Commission decided on 28 February 2011 in Hitchin Bridge Club that bridge was "a game involving high level mental skill and exertion of the type which Parliament would have contemplated as falling within 'the advancement of amateur sport'". It also relied on research evidence of the potential health benefits of playing bridge.
Sport England operates under a Royal Charter and receives funding from the Secretary of State under the Physical Training and Recreation Act 1937. Its objects under its Charter include "fostering, supporting and encouraging the development of sport and physical recreation and the achievement of excellence therein among the public at large in England and the provision of facilities therefor."
The English Bridge Union wrote to Sport England challenging its published policy, but Sport England maintained its position, relying on its published policy that it would make recognition decisions based on the definition of "sport" in the European Sports Charter, but Sport England maintained its position. In R (English Bridge Union) v Sport England the English Bridge Union challenged Sport England's decision in the Administrative Court. Haddon-Cave J refused permission on the papers but at an oral hearing Mostyn J granted permission for the claim to proceed to a substantive hearing [2015] EWHC 1347 (Admin).
The European Sports Charter is a Council of Europe document which seeks to provide a framework for sports policy in member states. Art. 2(1)(a) defines "sport" as "all forms of physical activity which, through casual or organised participation, aim at expressing or improving physical fitness and mental well-being, forming social relationships or obtaining results in competition at all levels". As Mostyn J noted, this definition does not require a competitive element (which the judge found "faintly surprising") – hence Sport England recognises keep fit, rambling and yoga as sports – but it does appear to require "physical" rather than mental activity.
Mostyn J commented that there were "a number of strong indicators that a sport has to have a physical component in order for it to satisfy the terms of the 1937 Act, the Royal Charter or the [European Sports Charter definition]", but he regarded as significant the decision of the International Olympic Committee in 1999 to recognise bridge (and chess) as "mind sports". The substantive hearing has been listed for 22 September 2015.
Mostyn J's decision attracted a significant amount of media attention, and prompted various media organisations to canvass the views of their viewers and readers: apparently 74% of Sky Sports viewers thought that bridge was not a sport
A similar question arises in VAT law, a field of law which is well-known for its ability to raise profound philosophical questions, such as whether Jaffa Cakes are cakes or biscuits, whether Pringles are "similar to potato crisps" and why Subway toasts its meatball sandwiches.
Art 132(1)(m) of the VAT Directive 2006/112 requires Member States to exempt from VAT the supply of "certain services closely linked to sport or physical education by non profit making organisations to persons taking part in sport or physical education". The Directive contains no definition of "sport".
The English Bridge Union claimed the repayment of VAT in relation to certain entry fees for contract bridge competitions. HMRC refused the claims because it considered that contract bridge was not a "sport". On appeal, the first-tier tribunal agreed with HMRC [2014] UKFTT 181 (TC), but the tax authorities in some other Member States take a different view, and on a further appeal, the Upper Tribunal (Asplin J and Judge Berner) decided on 23 July 2015 to make a reference to the Court of Justice of the European Union [2015] UKUT 401 (TCC). The reference seeks "guidance on the essential characteristics of an activity in order that it will be a 'sport' within the meaning of article 132(1)(m), with particular reference to the question whether the activity must have a significant (or not insignificant) physical element which is material to its performance or outcome, or whether a game, such as contract or duplicate bridge, with a predominantly mental element of performance or outcome, falls within that meaning". The question will therefore receive authoritative resolution (for the purposes of VAT law, at least) no doubt after the usual delay associated with CJEU references.
As with many questions, the answer to "what is a sport?" may well turn out to be "it depends why you want to know". Although the underlying policy objectives of the various laws considered above are not discernibly different, the Charities Act definition of "sport" is clearly different from the European Sports Charter definition and appears bound to produce different results in borderline cases. But if physical activity is necessary, just how much is required? Mostyn J is said to have mused that "You are doing more physical activity playing bridge, with all that dealing and playing, than in rifle shooting". If, on the other hand, physical activity is not necessary (and a competitive element is not required either), where is the line to be drawn between bridge and "sitting at home reading a book" (to say nothing of draughts, backgammon, poker, scrabble, crosswords, sudoku, video games or a pub quiz)?
In the Sport England case, Blackstone Chambers' KATE GALLAFENT QC is acting for Sport England and BEN JAFFEY is acting for the Secretary of State for Culture, Media and Sport.