Share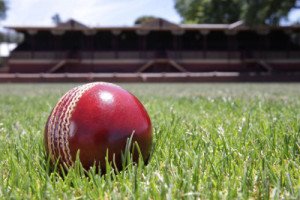 The Appeal Panel of the Cricket Discipline Commissions of the ECB has published its decision upholding the lifetime ban on former Pakistan international spin bowler, Danish Kaneria, from any involvement in the playing, organisation or administration of cricket under the jurisdiction of the ECB. The Pakistan Cricket Board has acknowledged the decision, and so the impact of the suspension is that Kaneria will remain banned for life from involvement in professional cricket.
The ban follows a hearing and full re-hearing on appeal of charges against Kaneria relating to spot-fixing. Kaneria was found guilty of encouraging another Essex County Cricket Team player and then team-mate, Mervyn Westfield, to underperform during the bowling of an over in a county game against Durham in 2009.
The Appeal Panel found that Kaneria "acted as a recruiter of spot fixers for Anu Bhatt" – a man involved in illegal bookmaking in India with whom Kaneria had previously been warned not to associate. Kaneria approached a number of his team mates "as potential targets [for involvement in spot-fixing] with a view to recruiting them".  He then fixed on Westfield "well knowing that he was young and vulnerable" inducing him to not perform "on his merits by deliberately conceding a minimum number of runs in his first over of the match between Durham and Essex".
In its decision on sanction and costs, the Appeal Panel declared it had "no hesitation" in upholding the life ban considering Kaneria's "deliberate and planned approach, in conjunction with professional corrupters against whom Mr Kaneria had been warned", and the fact he targeted a vulnerable young player for involvement in the corruption.
Whilst noting other authorities suggesting spot-fixing might be less serious than match fixing, the Appeal Panel stressed how each case turned on its own facts, spot-fixing was easier to arrange and harder to detect and was an on-going evil in cricket.
The Appeal Panel also upheld the £100,000 costs award made against Kaneria by the Disciplinary Panel, and awarded the ECB an additional £100,000 costs in relation to the appeal. Kaneria's argument that previous procedural rules about costs should apply to him under the "lex mitior" principle was rejected. Lex mitior was a well-recognised principle that if the law changed in relation to sanctions and became more stringent, a defendant should only be subject to the less serious sanction. It did not apply to an order for costs which was not a sanction under the relevant regulations.
Given the co-operation of and remorse shown by Westfield (who had been the principal witness of fact against Kaneria) whilst his ban from international cricket for 5 years remained, his ban from participation from club cricket was reduced from 3 to 2 years, expiring in April 2014.
The Appeal Panel's determination is an important further sporting precedent upholding the principle that a governing body can apply the most serious sanctions, including a life ban from participation in the sport, for what is widely regarded as one of the most dangerous threats to modern sport – corruption by match (and spot) fixing.