Share
The recent decision of the ITF's Anti-Doping Tribunal in the Sharapova case is a fascinating peek into the world of elite level tennis: it may also be a stark illustration of how rare a four-year ban is likely to be under the 2015 WADA Code without documentary or other evidence of dishonesty on the part of the athlete.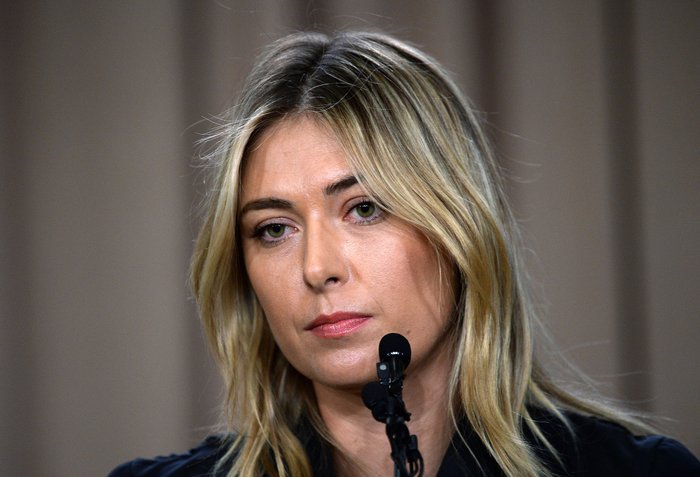 The facts of the case could hardly have been improved upon by the author of an airport thriller. In 2005, the fabulously famous and successful tennis player Maria Sharapova was suffering from frequent cold-related illnesses, tonsil issues and upper abdomen pain. She was resident in the USA, but decided to visit the "Centre for Biotic Medicine" in Moscow. From the point of this visit onwards, a doctor at the Centre prescribed Ms Sharapova with a cocktail of between 18 and 30 different substances, including "Meldonium", a Latvian medicine marketed under the name "Mildronate" which is not approved for human consumption in the USA or EU. In 2012, Ms Sharapova decided to stop this overall regime because she was tired of taking so many pills, but took a unilateral decision to carry on taking Mildronate, supplied to her from Russia via her father. She told no-one else in her team that she had carried on taking it except for her long-time manager, a Mr Eisenbud, who had no relevant qualifications or understanding of the WADA Code. Mr Eisenbud was, he said, supposed to check whether "Mildronate" complied with the WADA Code. He had intended to do so on an annual vacation to the Caribbean, but marital issues had intervened. Ms Sharapova did not declare the Mildronate on any of her doping control forms. When the rules changed in 2016 so as to include Meldonium on the Prohibited List, Ms Sharapova duly tested positive at the Australian Open in January 2016.
The Tribunal was, it is fair to say, unimpressed with this course of events. They found that Ms Sharapova had made "a deliberate decision to keep secret from the anti-doping authorities the fact that she was using Mildronate in competition" (para 51). They also found that Mr Eisenbud had lied to them about having been entrusted with assessing whether Mildronate was compliant with the WADA Code (para 61). Ultimately, they found, Ms Sharapova had not taken the Mildronate for medical reasons and instead (para 63):
"…the manner in which the medication was taken, its concealment from the anti-doping authorities, her failure to disclose it even to her own team, and the lack of any medical justification must inevitably lead to the conclusion that she took Mildronate for the purpose of enhancing her performance."
These were stark findings. As is well known, the WADA Code was amended in 2015 so that the presence of a Prohibited Substance in an athlete's sample would attract a 4-year ban, unless the athlete could establish that his or her violation was not "intentional". But when it came to the issue of intention, the Tribunal was required by the WADA Code to ask itself whether Ms Sharapova "…knew that there was a significant risk that the conduct might constitute or result in an Anti-Doping Rule Violation and manifestly disregarded that risk". In that regard, the Tribunal found itself effectively bound by a concession by the ITF, stating (para 68):
"It is accepted by the ITF that [Ms Sharapova's] belief was that Mildronate was not a Prohibited Substance. On that basis of belief she did not know she was running a risk in taking Mildronate. She understood that the Prohibited List might from time to time be amended but she did not know or believe that it had been changed to make Mildronate a Prohibited Substance."
The Tribunal, having gone on to reject Ms Sharapova's somewhat optimistic submission that she bore no significant fault or negligence (paras 72-92), was therefore obliged to reduce the 4-year sanction to a 2-year one, and backdated that suspension so it will last until 26 January 2018.
There are three features of the Tribunal's decision which are worthy of particular note.
First, the decision may illustrate how straightforward it will be for athletes to avoid a 4-year ban. The Tribunal's decision was, as a matter of construction of the rules, probably inescapable: the rules do appear to require subjective appreciation of a risk of an anti-doping violation before intention can be inferred. The decision was also probably inescapable on the facts: Ms Sharapova would hardly, as the Tribunal found, have been taking Mildronate just before a competition at which she knew she would be tested if she had appreciated there to be a risk that it was a Prohibited Substance. But the absence of any kind of "gross negligence" standard does mean that athletes may therefore find it very easy, in practice, to escape a four-year ban simply by asserting that they did not know that there was any risk of a violation. However objectively unreasonable such a state of mind may have been, the ban will be reduced to 2 years unless the prosecutor can show that such evidence is dishonest. That may ultimately mean that, as the Tribunal itself contemplated (para 11), documentary evidence becomes far more important in anti-doping proceedings than it has previously been.
Secondly, the decision displays a welcome readiness to scrutinise evidence critically, and where appropriate to disbelieve it. As Owen Gibson of The Guardian recently observed (8 June 2016), anti-doping decisions have in the past demonstrated a surprising readiness to accept some rather "tall tales" from athletes, Richard Gasquet's cocaine kiss being high on the list. The Sharapovadecision takes a refreshingly robust approach and indeed simply rejects outright the evidence of Mr Eisenbud.
Thirdly, the decision highlights just how unsatisfactory it is that an appeal to the Court of Arbitration for Sport operates on an automatic de novo basis and without any deference to the findings of the first instance panel. In theSharapova case, a three-person Tribunal which included medical expertise engaged in a very careful scrutiny of live evidence and reached very clear findings on the basis of detailed reasoning. Such effort will now be largely wasted when Ms Sharapova brings an appeal to CAS, which will automatically operate on a de novo basis. Anyone involved in trial advocacy knows that a witness's evidence will usually "improve" – i.e. become more consistent with the case he or she is being called to support – the greater the number of opportunities the witness has had to practise giving such evidence. As the former Lord Chief Justice of England and Wales, Lord Judge, observed of "witness training" in the Court of Appeal in 2005, "…the witness may come, even unconsciously, to appreciate which aspects of his evidence are perhaps not quite consistent with what others are saying, or indeed not quite what is required of him. An honest witness may alter the emphasis of his evidence to accommodate what he thinks may be a different, more accurate, or simply better remembered perception of events. A dishonest witness will very rapidly calculate how his testimony may be "improved". These dangers are present in one-to-one witness training. Where however the witness is jointly trained with other witnesses to the same events, the dangers dramatically increase." These dangers exist in spade loads in a process where a party has the opportunity to "test" or practise his or her entire factual case in front of one tribunal, with a view to a re-running of that case in front of the ultimately dispositive tribunal, CAS. The problem can be even more acute in other sports, where sometimes there are two full de novo instances even before CAS. This situation must surely be addressed, not just because it involves a very significant waste of the parties' resources but also because it is likely to lead to injustice.
Charles Flint QC was Chairman of the ITF's Anti-Doping Tribunal